As training for a line of clothes he will design for them, rapper Kanye West is doing an unpaid internship with clothing company The Gap.  
                                                     The Boston Herald
Goddamn muthaf*****ng Baby Gap Jeans.  Why the f*** do I gots to fold BABY GAP JEANS WHEN I OUGHTTA BE DESIGNING WOMEN'S HIP SLUNG JEANS AND CAMIS!!!!
I ain't doin' this after lunch time, that's for DAMN SURE.  And I'm takin' me a break at 10:15 YOU DIG!!!!  What you lookin' at, you bony-ass petite size 2 b***h?  Just 'cause I mutterin' under my breath don't mean I'm paranoid schizophrenic homeless guy wanderin' the aisles.  I'M A FREAKIN' GAP SALES ASSOCIATE–I'M ENTITLED TO A LITTLE RESPECT!!!!!  Or as little as a minimum-wage trainee's gonna get in this damn depression economy that George W. Bush foisted off on us 'cuz he hate black people.
GET YO DAMN CANDY-STICKY HANDS OFF THE REP TIES, YOU EFFIN BRAT!  WHERE'S YO MAMA?  Fuggin' priviliged upper middle class mini-twits.  IF YOU HAD ANY CLASS YOU'D BE SHOPPIN' AT BROOKS BROTHERS!
Tell you one thang, dawg.  I better get the muthaf****g Sales Associate of the Month Award, that's for DAMN sure!!!!!  I been haulin' ass, man.  I been re-foldin' stuff that all yo suburban mommas be unfoldin' to hold up to they little sexually-precocious Gap Girls.  I been pickin' up jeans and shirts y'all leave LYIN' ON DA FLO and you jest WALK AWAY FROM DEM, just like I's always getting shut out at the MTV Video Music Awards.  I know how those Gap Boys Slim & Husky sizes feel WHEN YOU JEST LEAVE 'EM IN DA DRESSING ROOM DON'T EVEN BRING 'EM BACK TO THE RACKS!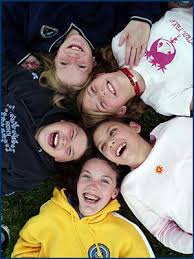 I wish I could talk with my CAPS LOCK KEY on, but I can't 'cuz we gotta maintain a "casual, relaxed shopping atmosphere."  DO I LOOK RELAXED?  WHY WOULD I BE RELAXED WHEN I'M BUSY BEING CREATIVE MOST OF THE TIME!  I'm like the Great Gatsby, man, that's me.  MY HEART IS IN A CONSTANT MUTHAF****G TURMOIL!
Speakin' uh F. Scott Fitzgerald, Mr. "The Rich Are Different From You and Me."  Where's my PAYCHECK?
What U mean I don't get a paycheck.  YOU THINK I'M STAYING HERE ANOTHER MINUTE IMPROVING THE CACHET OF THIS PLACE WITH MY PRESENCE FOR FREE?
Oh.  It's an unpaid internship.  THAT'S OUTRAGEOUS!  IT'S SLAVERY!  I AIN'T GONNA STAND FOR IT!
Do I get the employee discount?
Available in Kindle format on amazon.com as part of the collection "Our Friends, the Rappers."