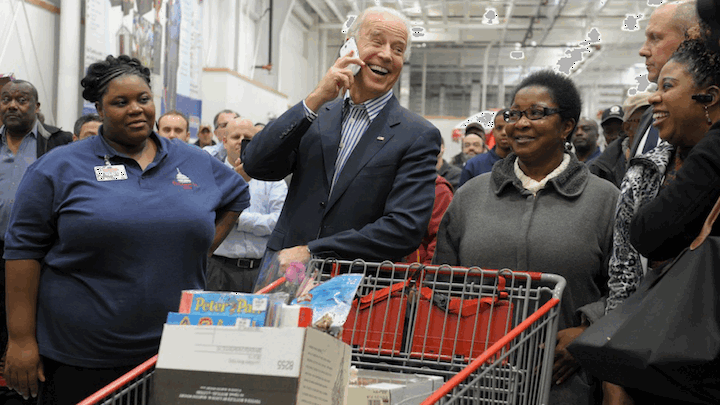 "I'm looking for pies," handsome Joe told Ivey Stewart (left), who was put in charge of ushering Biden's shopping spree through Costco.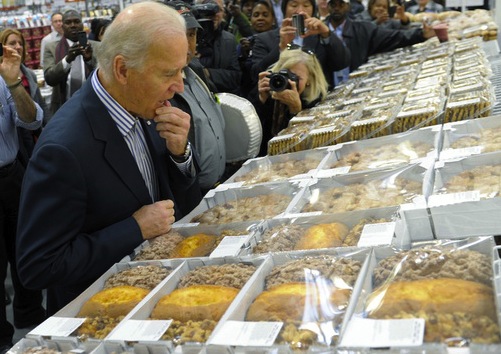 Reports list among his shopping cart items: kid's books, Duraflames (fuck yeah), a 32 inch Panasonic TV and a "big" apple pie. As expected, the veep helped himself to Costco's smorgasbord of free samples, between flirting with the ladies, chatting with shoppers about the White House's tax negotiations with Congress and hugs with fellow Delawareans.
I love de Costco. This is where – at one point – I bought the contents of my sad life: (also) Duraflames, NyQuil, cheap mega bottles of Maker's Mark, frozen creampuffs and assorted party snacks. That's right, my life was one big, unending party. Now, I can buy my mineral water and fancy olive oil guilt-free, AND, the math works out. Costco saves you money. P.S.: Stretch pants by Adidas are only $17.