Sydney Leathers has come forward with lewd pictures sent from former Congressman and New York mayoral candidate Anthony Weiner after becoming disillusioned with his behavior and feeling that she's been manipulated. She recently sat down with Inside Edition.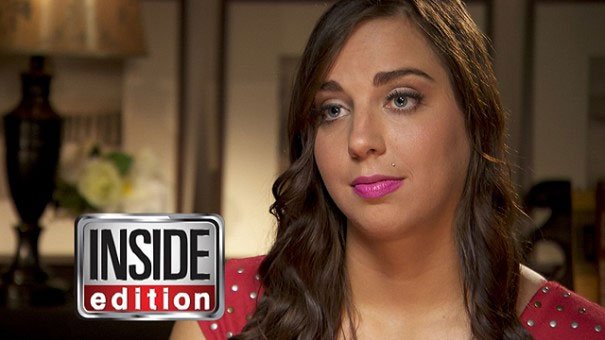 "When I learned of Mr. Weiner as he was forced to resign from Congress for sending pictures of his penis to different women though he was married and a representative of the United States, I still felt that he was an honorable man. So we struck up a relationship that I believed to be honest and true. He'd send me pictures of his penis and scrotum and I'd reciprocate with a zoomed in shot of my hooha. Then he'd come back with one of his anus and I'd match that with one of mine. He'd tell me how hard and violently he'd have sex with me. It was all very innocent. He made me feel so special.

But then I was completely shocked when I heard that he may have sent pictures to other girls as well as me. Well, I couldn't believe it! So I started to question whether this man was the honorable and decent guy I had thought he was. My world really was turned upside down. I was shocked because I didn't think he would be so foolish as to do the same thing all over again. He was making these campaign promises that he had totally changed, and he was a better man now, and he learned from his mistakes, but there he was sending pictures to other women besides me! I guess I just had assumed that he was as ethical a person as I was, but I was wrong."
Ms. Leathers is scheduled to appear in the upcoming Playboy spread entitled, "The Women of Weiner".